We were invited to New York on Friday right after Ben's story aired on WFAA, and we didn't tell the kids until Sunday evening. I was just quietly packing up and hoping they wouldn't notice. 🙂 We had a scavenger hunt set up on Sunday that gave them various hints around the house until Ben opened the final clue (a "Big Apple") and there was much screaming and rejoicing. We flew out the next morning, and since our kids had only flown once before this was a very, very exciting day.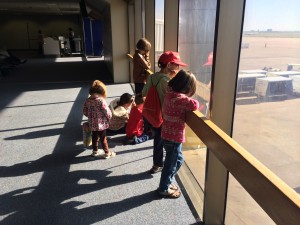 I now realize how unusual this is that the pilot let the kids check out the cockpit: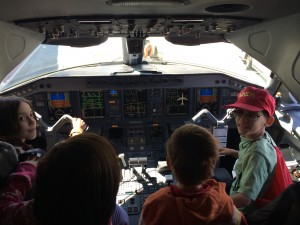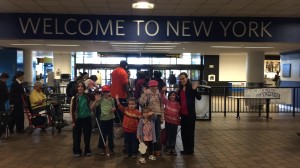 We were picked up by a driver and taken to our lovely hotel and then went exploring – just down the street was an Apple store, and you already know Ben's a HUGE Apple fan.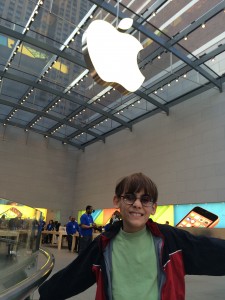 A couple more blocks down and we found the place the hotel suggested – a kid friendly hot dog spot. I was laughing because these are world famous hotdogs, and since our kids rarely eat meat they pronounced them the world's BEST hod dogs, too.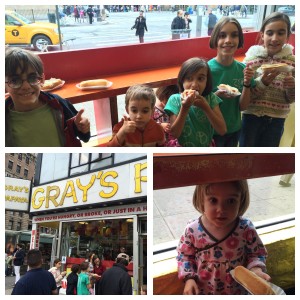 We wandered back towards the hotel and got a picture by the Lincoln Center across the street then tucked the kids into bed early. Or we tried, but they were so excited we had a couple night owls watching the traffic out our window on Broadway.